This past year we put our employees first and transitioned to an Employee Stock Ownership Program. Now the future of our company and our people is a shared endeavor.
An Employee Stock Ownership Plan (ESOP) is a retirement plan, similar to a 401k plan or retirement profit-sharing plan—but with a big difference. The function of an ESOP is to buy company stock, and then hold it as a retirement investment for the employees.
ESOPs are authorized to borrow money to finance the purchase of stock, and, as a result, employees do not pay for the stock purchase. The better the company performs, the more the shares are worth, and employees thereby reap more of the rewards from the work they put into the company. 
ESOP companies often have ownership cultures that encourage employees to "think and act like owners." Research shows such companies are more productive, faster growing, more profitable, have less turnover and generate more wealth.
An ESOP can provide an employee with significant retirement assets if the employee is employed by the company for a significant period of time and the employer stock has appreciated over the years to retirement. The ESOP is generally designed to benefit employees who remain with the employer the longest and contribute most to the employer's success. Since stock is allocated to each employee's account based on a contribution by the company, THE EMPLOYEE BEARS NO COST FOR THIS BENEFIT. Employees are not taxed on amounts contributed by the employer to the ESOP, or income earned in that account, until they actually receive distributions when they retire.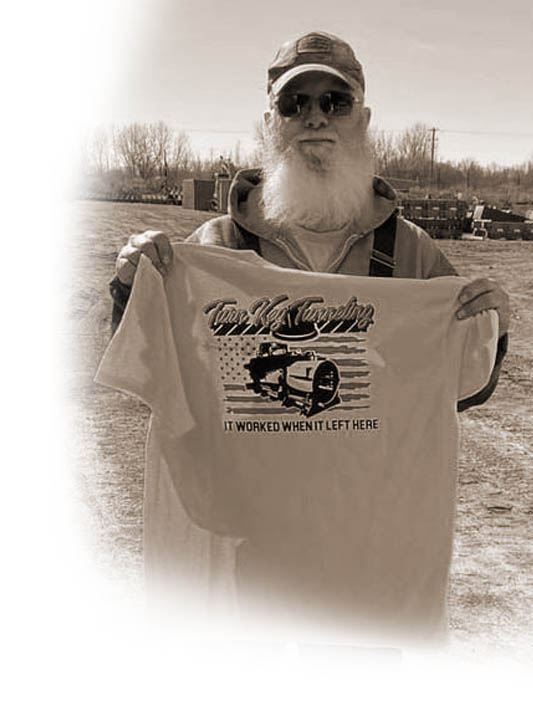 Lee Froehlich won again our slogan contest with
"IT WORKED WHEN WE LEFT IT HERE"